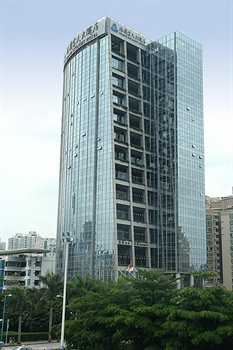 The Grand Skylight Garden Hotel (Huayuan Gelan Yuntian Dajiudian) is located opposite Futian Central Park, close to the Shenzhen Metro.
Rooms in this Shenzhen hotel are equipped with broadband internet access, LCD TVs and mini-bars and all-day room service is available.
A Grand Ballroom capable of accomodating up to 500 guests, and four conference rooms are located within the hotel.
Inhouse dining options include restaurants serving both Cantonese and international cuisine, as well as a café and bar.
Recreational facilities include a fitness center and a mini-golf driving range.